Spokeswoman of CELLAGON & CELLAGON COSMETICS
I am proud to be the face and spokeswoman of CELLAGON and CELLAGON COSMETICS.
Originally invented to compensate for the lack of beneficial nutritions in our daily foods through the addition of 100% natural, functional food, Cellagon expanded to a functional cosmetic series in 2012.

I personally was a bit skeptical about their cosmetics. Would they be able to deliver the same, high quality as in the field of functional food?
But they convinced me:
Cellagon uses items from nature's own treasure chest, such as argan oil, amaranth seed oil, cranberry, pomegranate, ginger, lychees, rooibos and many other substances. Their cosmetics are therefore based on a symbiosis of valuable Cellagon ingredients and qualitatively high-class cosmetic components.
I am a big fan of their cosmetic series: e.g. for perfect soft, moisturized skin I simply add some of the Apricot Lifting Essence to my daily moisturizing fluid before I have a long distance flight or an exhausting, long shooting day. For the perfect sun care, I use the Sunrise Sun Protection Spray and people envy me for

my long-lasting, gently bronzed skin. Sometimes I even pamper my skin with some of the Moisturizing Mask before heading off to a Red Carpet event.
And I realized something else: T.Go is a nutritional supplement made for athletes and helps perfectly to get over jetlags quicker! To strenghthen my immune system I take 10ml of Cellagon Aurum each and every day.
And while I was preparing for my final tests at law school I valued the benefits of Cellagon Vitale even more than coffee or other energy drinks.
With Cellagon food products, I nourish the producers of the skin, i.e. the skin cells, from inside and I simultaneously care for the skin from the outside with the nutrients of the Cellagon cosmetic series. Cellagon therefore does double duty for my beauty and health which is essential in my job as an actress.
I know this may sound surreal and more like a paid advertisement. But I wasn´t forced to say this, I've been an on-going customer of their products since 1998, long before I got this endorsement deal in 2012!
Back in 1998, they started with one product: Cellagon Aurum. Now, it has developed so fast, it´s hard to keep up-to-date with their newest inventions.
But convince yourself: I am proud to be the face and spokeswoman of CELLAGON and CELLAGON COSMETICS.
 
Philosophy and Philanthropy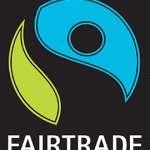 Birte is a dedicated supporter of fair trade worldwide. She encourages people to buy sustainable products, preferring organic and natural materials. She believes in supporting others and being selfless. She combines her knowledge of fashion with her outgoing personality and has hosted events like "Miss Eco 2011" in Hamburg, the "GREENshowroom" in Berlin 2012 and has appeared as a presenter for the FAIRTRADE AWARD or others.
Since January 2011, she has been an official ambassador for the German Organ Donation Organization (DSO). In 2012, Glang was made a special ambassador for the organization "Für's Leben – Für Organspende" (For life- for organ donation), a charity of the DSO.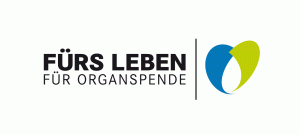 She used her popularity to produce and star in a short film about the need for organ donations. "Im Himmel braucht man kein Gepäck" ("You Don't NeedLuggage in Heaven") was shown as a public service announcement during the preview of feature films in German theaters. It has already won two German awards and is still shown on the TV regularly.